Join us to redefine your career — and mobile marketing.
Kayzen is the future of mobile marketing — building software that allows mobile app developers to connect with their users. And now is the most exciting time to join us!
Kayzen is a B2B SaaS platform that allows companies to run mobile programmatic marketing in-house.
Programmatic marketing, put simply, is the process of automating the buying and selling of digital ads in real time. Programmatic in-housing takes this one step further by allowing advertisers to fully own the technology stack and skills required in this process.
While programmatic in-house has already reached broader adoption in desktop advertising, it is still in its early days when it comes to the mobile advertising market. This is where we have impact!
At Kayzen, we have the skills and technology to tap into this massive opportunity. We bring transparency, technology and a cutting edge product to a market that is ripe for a change — and would like you to be part of our journey.
Mauricio
Data Analytics
We have a super-strong learning culture here. At Kayzen people share their knowledge pro-actively and engage in several discussions just for the sake of knowledge sharing.
Maria
Customer Success
I was following Kayzen before joining the company and the team is so professional. I like the challenge here.
Shantanu
Data Science
Having been part of AdTech for the last few years, I always think the industry needs more transparency. Kayzen is on it.
Mitali
Product Analyst
Kayzen's mission seemed intriguing and challenging. Working on a product that allows full transparency and control excites me.
George
People Operations
Kayzen's collaborative culture within a group of high-performers is truly impressive. Everyone's unique sense of humour is the icing on the top.
Puneet
CPO & Co-Founder
Working with customers who are truly forward looking and innovators in their field and getting to build a product for such savvy customers with an amazing team is a combination that every founder dreams of.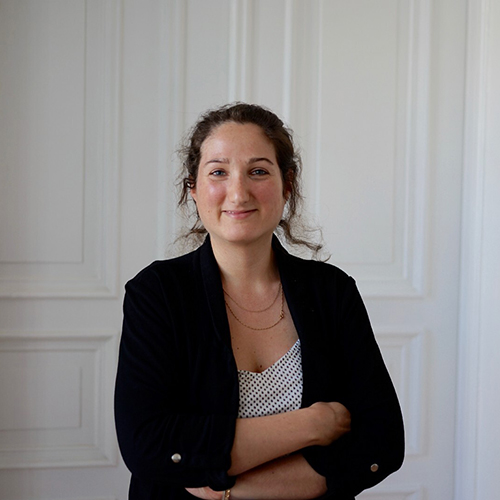 Michal
Growth & Marketing
Crafting marketing and branding is every marketer's dream. Working on it alongside a team of clever and ambitious colleagues is the cherry on top.
Tim
Founder & CEO
I enjoy being an entrepreneur. Working and growing along with a group of outstanding professionals in Kayzen is truly fulfilling.
We are Kayzen, we live Kaizen.
Kayzen is derived from Kaizen (改善), a Japanese philosophy of continuous improvement across hierarchies and functions in an organization. We see this concept as an underlying principle on how we work as a team, with our clients, develop our product and build our culture. Continuous learning and improvement is what we live. The idea of becoming better every day drives us to deliver outstanding results. We don't rest until we have solved problems where others failed and gave up. Some call this challenging, we call it rewarding :)!
We are scaling and on the search for smart, curious and ambitious individuals willing to take on a big challenge. Your opportunity to redefine mobile marketing and your career is just a few clicks away. We'd love to hear from you.
Boost your career with Kayzen
Launched in January 2019, Kayzen is led by serial entrepreneurs and ad tech industry veterans.
We believe great teams emerge when everyone knows where they are heading and are fully committed to getting there.
We believe the best perk you can hope for is a group of high-performing, talented and supportive colleagues.
You will not just work in a startup.
You will experience the impact of your work while building a cutting edge product.
If you have the right skills and talent, your location is a non-issue.
Even though most of our positions are based in Berlin and Bangalore, you can always choose to work at home or in other flexible setups.
For some roles, we are even open to an international remote setup.
Aside from our offices in Berlin and Bangalore, your future colleagues are currently located across Ukraine, Israel and Argentina.
Positivity
Choose to be positive.
Embrace constructive feedback.
Find solutions, not excuses.
Create impact.
Celebrate wins.
Curiosity
Challenge your assumptions.
Learning never stops.
Data wins.
Ask "Why".
Stay up-to-date.
Think ahead.
Collaboration
Spread knowledge.
Honour other's time.
Be clear and concise.
Set goals together.
Take pride in other's success.
Create win-win outcomes.
Ownership
Get things done.
Go the extra mile.
Assume responsibility.
Don't overcommit.
Lead by example.
Be our ambassador.
How we can support you
Seamless
relocation Flexible working
hours and locations International
colleagues Learning and
development Generous
parental/family leave
Work with the best tools and technologies at scale
We work on a tech stack engineered for scale with technologies we love.